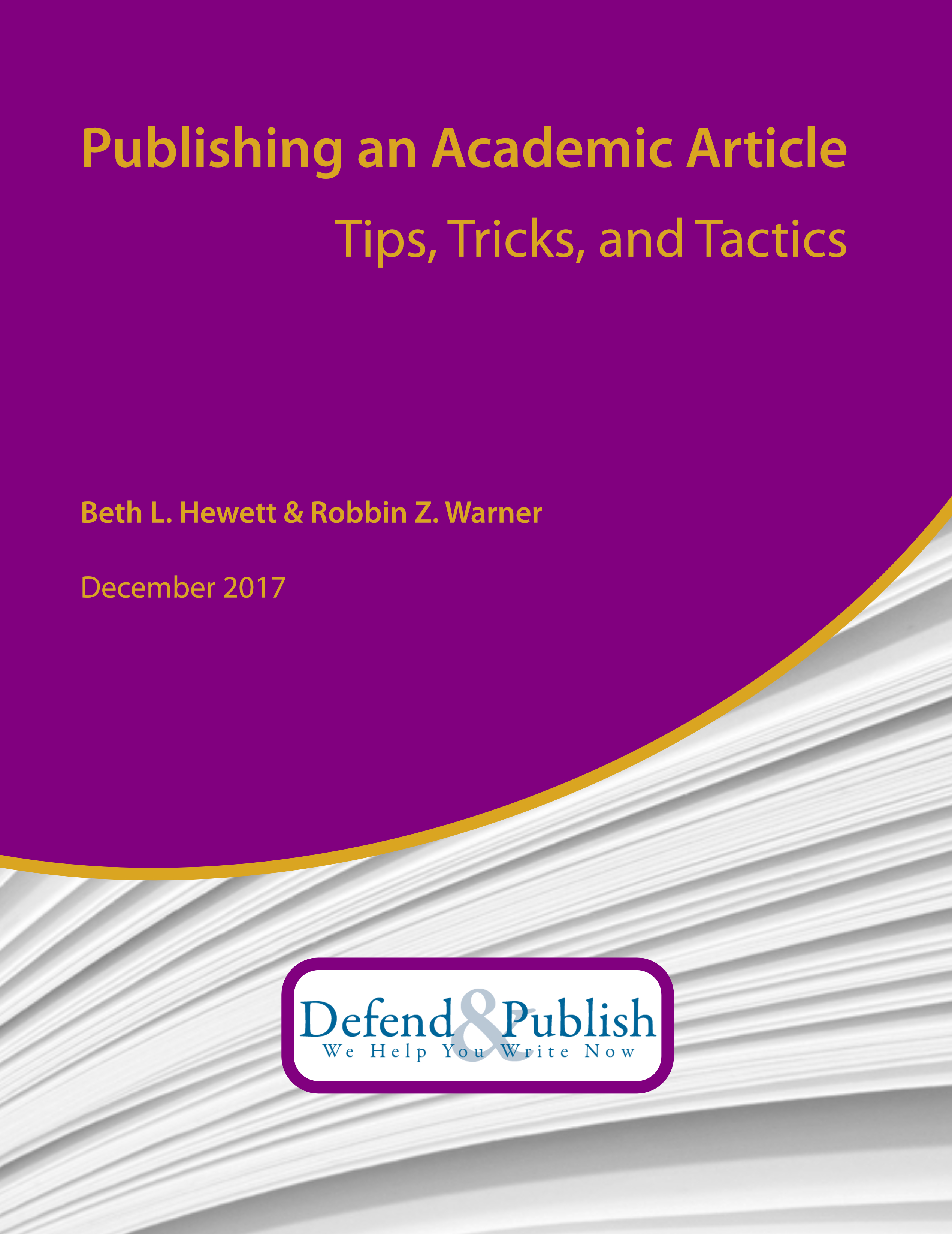 Publishing the Academic Article: Tips, Tricks & Tactics
Whether you're a new scholar who needs to publish in order to be considered for full-time job, an academic who needs to publish for tenure and promotion purposes, or an international scholar who needs help understanding some of the customs for publishing in American settings, this guide will help you navigate the every step of the publishing process.
Purchase your copy of Publishing an Academic Article by Beth L. Hewett and Robbin Z. Warner
Available formats: downloadable pdf
Price: $9. 95
Congratulations
Dr. Chanel Matney, Successful dissertation defense (John Hopkins University)
Dr. Aaron Day. Successful dissertation defense (City University of Seattle)
Dr. J. Johnson. Successful dissertation defense (Southern IL University, Carbondale)
B. Bricklin Zeff. Two published articles (Hokaido University, Japan)
Dr. Stefan Battle. Three published articles (Rhode Island College, School of Social Work)
Dr. Cynthia P. Successful dissertation defense (Old Dominion University)
Dr. Lori K. Successful proposal defense (Case Western University)
Dr. Amanda L. Doctoral student in English
Dr. Steve T. Successful dissertation defense (North Dakota State University)
Dr. Caroline H. Successful dissertation defense (Oklahoma State University)
James J. Successful proposal defense (Southern Illinois University)
Karen B. Successful proposal defense (Oklahoma State University)
Dr. Martinique F. Successful dissertation defense (Southern Illinois University, Carbondale)
Dr. Leah C. Successful dissertation defense (The Florida State University)
Schedule Your Free 30 Minute Initial Consultation
Testimonial
"I passed! With flying colors. All five members of my committee complimented me on the writing, the amount of detail, and they were genuinely interested in the content. A few of them mentioned it was the one the best dissertations that'd  read in years." J. Johnson, PhD

Dissertation, Academic, and Professional Writing Coaching

Put an experienced dissertation coach on your team.
What distinguishes us is our expertise in online writing and working with writers online.  You're not writing your dissertation in the same world as your mentor did.  You're writing in the age of the Internet where online writing and reading rules.  We know how the current wired-world reality impacts your writing and research and can help guide you through it.
All our coaches have Ph.Ds, are seasoned academic writing instructors, have published extensively, and stay up-to-date on the changes in academic publishing and the dissertation genre. We're masters in academic formatting and citation styles, know research methodology, and can coach you as you develop, design, and write all chapters of your dissertation.
Drafting and Writing the Dissertation
Learn to let your inherent curiosity about your topic lead the way, to tell the story of your data with readers in mind, and to write efficiently in order to complete the project in a reasonable amount of time.
Breaking Through Writer's Block
Writing is hard work.  Writing a book-length project is even harder.  Sometimes writers get stuck, but it doesn't have to be terminal.  Coaches at Defend & Publish have strategies to break through writer's block and help you finish.
Editing and Formatting the Document
Every writer needs an editor.  Doing the final editing and formatting of your project can be an onerous task, especially if you're on a tight deadline. Let us take the pressure off by working with you on the fine-tooth editing and formatting processes.
Our Philosophy on Coaching Writing
We believe that writing is a skill that can be taught and learned. After working with us, we want you to be able to write with confidence and be able to use your writing skills in varied settings, for different topics, and with multiple audiences. In short, we teach writers, not dissertations.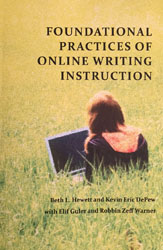 Foundational Practices of Online Writing Instruction is grounded in fifteen principles of online writing instruction, offering the most comprehensive guide to access-focused administrative, faculty, student, and research considerations in the field. ORDERING: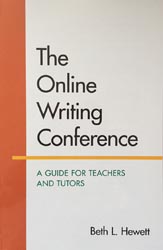 The Online Writing Conference: A Guide for Teachers and Tutors offers an empirically based theory for conferencing with writing students in online settings and for responding helpfully to their writing and other needs.
ORDERING:
D&P RESOURCES: Dissertation Guides
Sometimes an explanation or example from a guidebook is all you need to move your writing and research forward. Here are some of our favorite dissertation guides to help you do just that.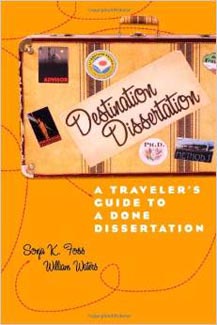 Foss, S. K. & Waters, W. (2007). Destination Dissertation: A Traveler's Guide to a Done Dissertation
. NY: Rowman & Littlefield.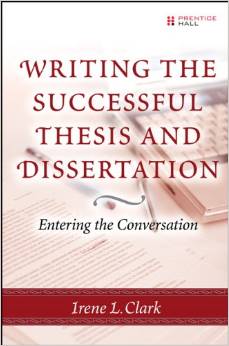 Clark, I. L. (2006). Writing the Successful Thesis and Dissertation: Entering the Conversation
. Boston: Prentice Hall.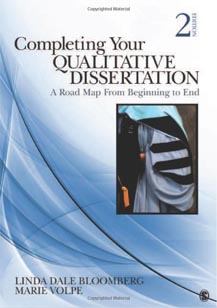 Bloomberg, L. D. & Volpe, M. (2012). Completing Your Qualitative Dissertation: A Road Map From Beginning to End
(2nd ed.). Los Angeles: Volpe.
D&P RESOURCES: Reference Management Online Services
Today's researcher accesses scholarly sources almost exclusively online needing online tools to help keep sources organized and properly formatted.  Here's our list of the top reference management online services.
About Us
A boutique consulting firm with seasoned academic writing professionals who can help you with all aspects of writing and researching your dissertation.
Our Services
Drafting and writing the dissertation

Developing and researching your project

Breaking through writer's block

Editing and formatting the document

Managing the dissertation process (Time and Focus)

Working with your committee

Getting published