I created Defend & Publish to help academic writers
with their dissertations, theses, and other
professional writing projects.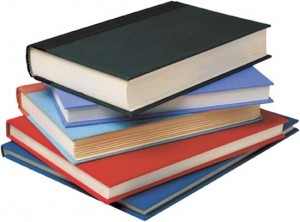 A published writer and experienced rhetorician, I enjoy interacting with and coaching academic writers of all disciplines and skill levels. My skills extend beyond coaching academic writers. Please explore this site to learn more about my work.
Beth L. Hewett has a Ph.D. in English, with a concentration in Rhetoric and Composition. She has been teaching and coaching undergraduate and graduate students for more than 20 years, and she is a Professional Development Consultant for the National Council of Teachers of English.
"Beth Hewett is a masterful dissertation mentor, whose guidance, expertise, and encouragement has made it possible for me to finish a project that seemed beyond my grasp."

– C.R., PhD, Catholic University of America, January 2008
"Beth Hewett was a great help from our first conversation to the last period of the last page. Her deep knowledge of the dissertation process provided for me a constant sense of perspective. I was able to sustain an intense schedule of writing and to meet my goals. Her coaching is a blend of sensitive listening, cogent suggestions, humor, and realistic encouragement."
–B.B.B., PhD, 2009, Argosy University, Atlanta
"If you have difficulties with committee members who are not clear on their wishes, Beth Hewett has the ability to help you clarify what they are asking for. I highly recommend Beth for any doctoral learner striving to complete a dissertation without anxiety."
–D.N-R., PhD, Capella University, December 2008.
"I passed my defense with highest honors and no corrections. This is extremely rare for any department at Oxford, and I see Beth's work as integral to the successful completion of my degree."
– C.E., Ph.D., 2003, Oxford University
"Working with Beth, I was able to synthesize the project information and create a coherent and cohesive thesis document."
–M.L., MS, 2000, Louisiana State University