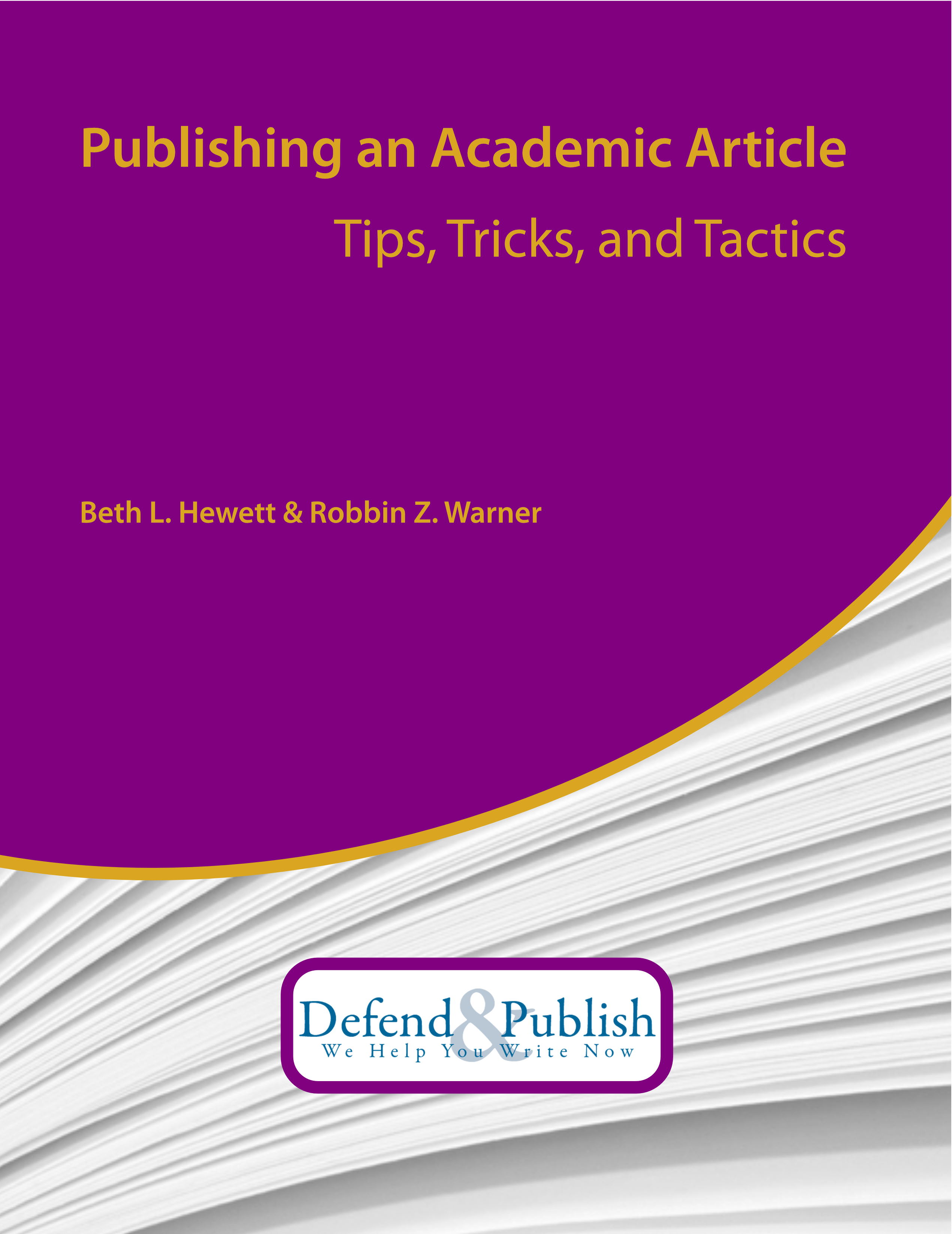 Publishing an Academic Article
Tips, Tricks, and Tactics
Beth L. Hewett and Robbin Z. Warner
Release Date: December 2017
Whether you're a new scholar who needs to publish in order to be considered for a full-time job, an academic who needs to publish for tenure and promotion purposes, or an international scholar who needs help understanding some of the customs for publishing in American settings, this guide will help you navigate every step of the publishing process.
Available formats: downloadable pdf
Version: 1
Pages: 72
Price: $9. 95
After paying be sure to select "Return to Merchant" to download your purchased item.
An accessible, useful, and comprehensive guide that demystifies the article writing process in a way that will be very helpful to young scholars who are new or unschooled in the writing and publishing process, and to more experienced authors who want to up their writing game.
Writing academic articles seems to be a huge jump for a lot of graduates (I know it was for me), so it's good to see things that help people make that leap.
Schedule an Appointment Today
FREE INITIAL CONSULTATION
About Us
A boutique consulting firm with seasoned academic writing professionals who can help you with all aspects of writing and researching your dissertation.
Our Services
Developing and researching your project
Drafting and writing the academic project
Breaking through writer's block
Editing and formatting the document
Managing the process
Working with a dissertation committee
Turning dissertations into articles and books
Getting published