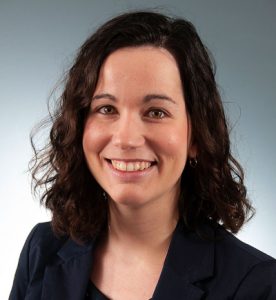 Heather Witcher PhD
Heather Witcher is an Assistant Professor in the English and Philosophy Department at Auburn University at Montgomery. She received her MA and Ph.D. from Saint Louis University. Her research interests include British Nineteenth Century Poetics and Culture; Digital Humanities; Theories of Collaboration and Sympathy; Gender and Sexuality Studies; and Pre-Raphaelite Literature and Art. Her book, Collaborative Writing in the Long Nineteenth Century: Sympathetic Partnerships and Artistic Creation (Cambridge UP, 2022), turns to rhetorical theories of collaborative writing to retrieve marginal and divergent voices that have been silenced by the prevailing model of solitary authorship. Her most recent research project turns to literary Pre-Raphaelitism, exploring the creative processes and geographical influences of both canonical and non-canonical Pre-Raphaelite poets.
Languages: English
SELECTED PUBLICATIONS
Monograph
Collaborative Writing in the Long Nineteenth Century: Sympathetic Partnerships and Artistic Creation. Cambridge University Press, forthcoming May 2022 (UK) and July 2022 (USA).
Edited Book
Defining Pre-Raphaelite Poetics, eds. Heather Bozant Witcher and Amy Kahrmann Huseby (Florida International). Palgrave MacMillan, 2020.
Peer-Reviewed Articles
"Pre–Raphaelites." Oxford Bibliographies in British and Irish Literature. Forthcoming in 2022. Solicited.
"Brainwork and Community in 'Eden Bower.'" Victoriographies 10.1. Special Issue on 150th anniversary of D.G. Rossetti's Poems. Eds. Dinah Roe and Serena Trowbridge (March 2020): 90- 107. Solicited.
"'Art of the Future': Julia Margaret Cameron's Photography and Poetry." Victorian Studies 61.2 (Winter 2018): 204-215. Solicited.
"'a royal lady [re]born': Balladry, Transport, and Transgression in Michael Field's The Tragic Mary." Victorian Poetry 55.4 (Winter 2017): 495-516.
"'with me': The Sympathetic Collaboration of Mary Godwin and Percy Bysshe Shelley." Forum for Modern Language Studies 52.2. Special Issue. "Co-Constructions of Self: Nineteenth-Century Collaborative Life-Writing." Ed. Lynn M. Linder (April 2016): 144-159.
Special Issue of Journal
"Poetry and the Victorian Visual Imagination: New Conversations." Victorian Poetry. Special Issue. Ed. Jill Ehnenn and Heather Bozant Witcher. Forthcoming Winter 2022.
Book Chapter in an Edited Collection
"Archival Animals: Polyphonic Movement in Elizabeth Bishop's Poetic Drafts." Elizabeth Bishop and the Literary Archive. Ed. Bethany Hicock. Lever Press, 2020. Open Access: https://doi.org/10.3998/mpub.11649332
Peer-Reviewed Book Reviews
"Year's Work in Women Poets" entries for Victorian Poetry. 2020-Present. Solicited.

Andrew O. Winckles and Angela Rehbein, eds. Women's Literary Networks and Romanticism: "A Tribe of Authoresses." Journal of Nineteenth-Century Gender Studies. 2019. Solicited. 
Jeff Rosen, Julia Margaret Cameron's 'fancy subjects': Photographic Allegories of Victorian Identity and Empire. The British Society for Literature and Science. 2018.
Non-Peer-Reviewed Publication
"Robert Catterson-Smith and Edward Burne-Jones: Process and Illustration." Pre-Raphaelite Society of the United States Newsletter 45, March 2017. Solicited.
Let's Work Together!
Schedule Your Free 30 Minute Initial Consultation
About Us
A boutique consulting firm with seasoned academic writing professionals who can help you with all aspects of writing and researching your dissertation.
Our Services
Developing and researching your project
Drafting and writing the academic project
Breaking through writer's block
Editing and formatting the document
Managing the process
Working with a dissertation committee
Turning dissertations into articles and books
Getting published