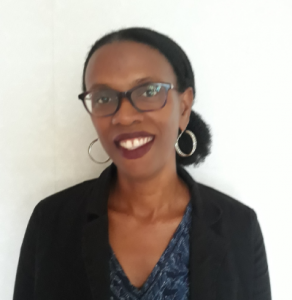 Janice Cools, PhD
Janie Cools has over 20 years of experience teaching writing and communication to undergraduate and graduate students, both nationally (South Florida, New Mexico, and Missouri) and internationally (Jamaica and Puerto Rico). Here PhD is in English from the University of the West Indies, and my MA from New Mexico State is in Rhetoric and Professional Communication. She has undertaken additional training in Proofreading and Editing. Over the years she has worked as a Writing Program Administrator and in online and face-to-face Writing Centers. Currently, Janie works part-time in the English Department at the University of Puerto Rico, Mayaguez, where she is a member of the Writing and Communication committee. She is also a proofreader in the Academic Success Center at Northcentral University. Her scholarly interests are Technical Communication, especially editing, Writing Studies, and gender studies, with a focus on masculinities. She looks forward to helping clients, especially scholars with an international background.
Languages: English, French Creole, Basic Spanish
SELECTED PUBLICATIONS
"Developing Language and Professional Skills through Translation-Reviewing/Editing Project" (with Andrew Bailey, Marina Tzoannopoulou, Bruce Maylath) Proceedings of the AELFE and TAPP Conference, 2021
"Being Open to Feedback" in Publishing in Rhetoric and Composition. Edt by Danielle DeVoss,  Aug, 2019
"Reconstructing Saint Lucia Boyhood: A Transnational Approach" Islands in Between 2018 Volumes on The Languages, Literatures and Cultures of the Caribbean, Nov, 2018
Beyond Brainstorming, Freewriting and Clustering: Oral Presentations in the Research Writing Process" in Beyond the Frontier: Innovations in First-Year Composition, Edts. Jill Dahlman and Piper Selden, 2018
"Hearing the Silences: Engaging in Rhetorical Listening in the First Year Writing ESL Composition Class" CEA Forum, Summer/Fall, 2017
"Using Creative Writing Pedagogies to Teach the Job Application package in Technical Communication."  Wisconsin English Journal, Vol 59, No 1-, Fall, 2017
Living with Coyotes: Rethinking Human-Animal Relations, from Aesop to Prodigal Summer with Gregory Stephens. Pakistan Journal of Historical Studies, Vol. 1, No. 2, Fall. 2016
 "Out to Far": Half-Fish, Beaten Men, and the Tenor of Masculine Grace, In The Old Man and The Sea with Gregory Stephens. The Hemingway Review, Spring, 2013
Let's Work Together!
Schedule Your Free 30 Minute Initial Consultation
About Us
A boutique consulting firm with seasoned academic writing professionals who can help you with all aspects of writing and researching your dissertation.
Our Services
Developing and researching your project
Drafting and writing the academic project
Breaking through writer's block
Editing and formatting the document
Managing the process
Working with a dissertation committee
Turning dissertations into articles and books
Getting published