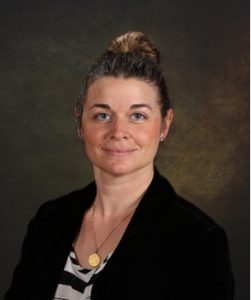 Katie Bryant, PhD
Katie Bryant holds a PhD in Education from McGill University. Her research interrogates the rhetorical reasons for African researchers' limited visibility in international research circles. She works with NGOs, funding agencies, and African universities to build writing support programs to address these issues of low visibility. She is an adjunct research professor at Carleton University and a visiting scholar at Mangosuthu University of Technology, located in uMlazi, South Africa. In this role, she has helped the institution open a writing centre and is currently working with the research directorate to build a writing support programme for emerging scholars.
Languages: English
SELECTED PUBLICATIONS
Journal Articles
Makhanya, F.M., Qwabe, L., & Bryant, K. (in press). Characterizing collaboration: Reflecting on a collaboration between academic support staff and lecturers to help university students learn how to write for the discipline of chemistry. Journal of University Teaching & Learning Practice.
Ngcobo, S., Ndebele, H., & Bryant, K. (in press). Translanguaging: A tool to decolonise students' experiences of learning to write for academic purposes in the South African university context. South African. Journal for Language Teaching.
Smith, T., Bryant, K., Robinson, R., Fortin Lalonde, C. (2020). Writing and research across the globe: An innovative North-North-South-South Collaboration. Canadian Journal for Studies in Discourse and Writing//Rédactologie, 30, 200-222.
Bryant, K. (2017). Interrogating conflicting narratives of writing in the academy: A call for research. Canadian Journal for Studies in Discourse and Writing/Rédactologie, 27, 13-18.
Bryant, K. (2014). Research from the global South: The important role of context in international research activities. McGill Journal of Education, 49(1), 227-236.
Mokone, G. G., Kebaetse, M., Wright, J., Kebaetse, M., Makgabana-Dintwa, O., Kebaabetswe, P., Badlangana, L., Mogodi, M., Bryant, K., Nkomazana, O. (2014). Establishing a new medical school: Botswana's Experience. Academic Medicine, 89(8 Suppl), S83-S87.
Bryant, K. & Diga, K. (2013). W/righting research capacity building: A preliminary model to inform writing support activities for African researchers. Alternation: Interdisciplinary Journal for the Study of the Arts and Humanities in Southern Africa, Special Issue (9), 46-73. 
Edited Books
Bryant, K., Jackson-Malete, J., Jameson, A., & Zeleza, P. (Eds.). (in press). African universities and the COVID-19 Pandemic. Michigan State Press.
Book Chapters
Bryant, K., Elder, L., Emdon, H. & Fuchs, R. (2013). From beginning to end to beginning again. In L. Elder, H. Emdon, R. Fuchs & B. Petrazzini (Eds.), Connecting ICTs to Development: An IDRC Experience (pp. 19-25). Anthem Press.
Let's Work Together!
Schedule Your Free 30 Minute Initial Consultation
About Us
A boutique consulting firm with seasoned academic writing professionals who can help you with all aspects of writing and researching your dissertation.
Our Services
Developing and researching your project
Drafting and writing the academic project
Breaking through writer's block
Editing and formatting the document
Managing the process
Working with a dissertation committee
Turning dissertations into articles and books
Getting published