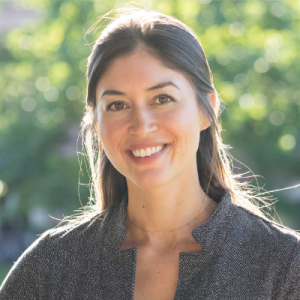 Mallory Pladus, PhD
Mallory Pladus earned her PhD in English, along with a Certificate in Teaching and Learning, from Rice University in 2021. She holds two MA degrees in English as well, from Rice (2018) and from Wake Forest University (2013). Mallory specializes in literature published in the U.S. after 1945 and has taught a variety of English and writing courses, ranging from an American literature survey to a writing-intensive seminar about highly shoplifted books. As a writing teacher, coach, and consultant, she has worked closely with multilingual writers, across Humanities, Social Sciences, and STEM disciplines, and with writers of all experience levels, including tenured faculty, advanced PhD candidates, and first-year undergraduates.
Languages: English
SELECTED PUBLICATIONS
In preparation (Fall 2021)
"The Demobilized Veteran: Wise Blood and the Postwar Politics of Redemption"
"Gender Constructivism and Strategic Essentialism in Refuge." ISLE 23.2 (Spring 2016): 370-394.
"Better Writing Assignments Start with Critical Reading Praxis." Reflections on Teaching and Learning: The Center for Teaching Excellence Blog. Fall 2019. https://cte.rice.edu/blogarchive/2019/12/5/better-writing- assignments-start-with-critical-reading-praxis
"Fantasy Fútbol." Rice Feminist Forum. Fall 2017. https://ricefeministforum.org/fantasy-futbol/.
Let's Work Together!
Schedule Your Free 30 Minute Initial Consultation
About Us
A boutique consulting firm with seasoned academic writing professionals who can help you with all aspects of writing and researching your dissertation.
Our Services
Developing and researching your project
Drafting and writing the academic project
Breaking through writer's block
Editing and formatting the document
Managing the process
Working with a dissertation committee
Turning dissertations into articles and books
Getting published