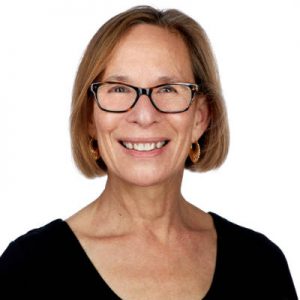 Robbin Zeff Warner, PhD
My favorite part about coaching is helping reluctant writers discover their writing self. Whether this is undercovering your writing process, figuring out how to get started, turning messy text into clear and concise prose, or planning how to continue to bring a project to completion, this is my kind of adventure.
---
Robbin Zeff Warner holds a PhD in Folklore and American Studies from Indiana University and a B.A. in Anthropology from Berkeley.   She has a long background with technology and writing.  Her interest in the teaching of writing started through her involvement with the National Writing Project in 1993.  Her interest in online technology was launched when she wrote the landmark book The Nonprofit Guide to the Internet in 1996 when there were so few nonprofits online one could actually count them.  This book initiated a series of books on Internet use for the nonprofit community by John Wiley & Sons. She then moved into Internet advertising and not only wrote the first book on online advertising back in 1997 (Advertising on the Internet), which was eventually translated into 6 languages, but ran the 10-city "Advertising & Marketing on the Internet" training conference.
In addition to teaching academic writing at George Washington University and George Mason University, Robbin has taught business and technical writing for businesses and trade organizations (such as SAIC and the American Association of Medical Colleges) and government agencies (such as the National Transportation Safety Board and Department of Transportation).
In 2009 Robbin and her husband Gene moved to Brussels, Belgium. where she served on the board of the NATO Charity Bazaar (the major philanthropic NGO of the NATO community) and became a chocolatier.
Language: English; French reading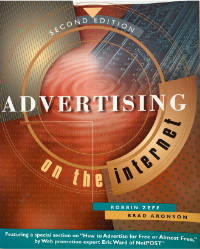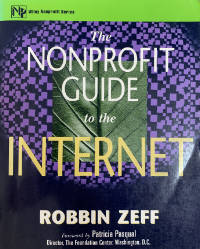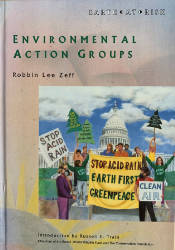 BOOKS
Advertising on the Internet, 2nd edition. New York: John Wiley & Sons, 1999 (translated into eight languages).
Advertising on the Internet. New York: John Wiley & Sons, 1997. (translated into two languages).
Nonprofit Guide to the Internet. New York: John Wiley & Sons, 1996.
Environmental Action Groups. New York: Chelsea House, 1994.
ARTICLES, BOOK CHAPTERS AND REPORTS
(with Beth Hewett and Charlotte Robidoux). "Caution, Empowered Reviewers Ahead: The Challenges of the Review Process in Collaboration." In Virtual Collaborative Writing in the Workplace: Computer-Mediated Communication Technologies and Processes, edited by Beth L. Hewett and Charlotte Robidoux, Hershey, PA: Information Science Reference, 2010.
"Universal Design Across the Curriculum." New Directions for Higher Education.  No. 137, Spring 2007: pp 27 – 44.
"Computers & Writing 2007 Session Review 6.6: Closing the Loop in Cyberspace: Online Learning Environments as Sites for Assessing Learning and Teaching"   Kairos 12.2  Kairoswiki, (Spring 2008) http://kairos.technorhetoric.net/pmwiki/pmwiki.php/CWReviews/200766Zeff
Review of "Critical Literacy in a Digital Era: Technology, Rhetoric, and the Public Interest." Journal of Business Communication, Jan 2006: 43: 67-70.
"What is Universal Design for Learning" Access GW: The Disability Support Services Office Faculty Newsletter, Fall 2005.
"Personal Information from a Marketer's Point of View." In Find It Online: The Complete Guide to Online Research, 4th edition by Alan Schlein, Tempe: AZ: Facts on Demand Press, 2004.
Where Policy Makers Go Online for Information: An Audience Survey. Research report forThe Pew Charitable Trusts, July 2001.
"The Why, How, and Where of Advertising Globally on the Web." Revistagestion, April 1999 (translated into Spanish).
"Navigating the Internet for Nonprofits." In The Nonprofit Handbook: Second Edition, edited by Tracy Daniel Connors, NY, NY: John Wiley & Sons, 1997.
(with Marsha Love and Karen Stults). "Empowering Ourselves: Women and Toxics Organizing," In Women's Lives: Muticultural Perspectives, 3rd. ed., edited by Gwyn Kirk and Margo Okazawa-Rey, New York: McGraw-Hill, 2003.
"Seeing the Signs: A Semiotic Examination of Solid and Hazardous Wastes." in The Conference in the Discourse of Environmental Advocacy, Editors Christine Oravec and James Cantril, Salt Lake City, Utah: University of Utah Humanities Center, February 1992.
Let's Work Together!
Schedule Your Free 30 Minute Initial Consultation
About Us
A boutique consulting firm with seasoned academic writing professionals who can help you with all aspects of writing and researching your dissertation.
Our Services
Developing and researching your project
Drafting and writing the academic project
Breaking through writer's block
Editing and formatting the document
Managing the process
Working with a dissertation committee
Turning dissertations into articles and books
Getting published